A Smoky Alternative
As all good trips start, we prepared rather questionable trail mixes. With our tortilla bages bulging with various nuts, fruits, gummies, and other tasty treats at hand we were almost ready. Packing our main source of calories 6 boxes of mac n' cheese and a large jar of oats we were sufficiently stocked for our trip.

We mobilize, drive around campus to pick up our companions and head south. The plan was simple enough: take 191 south from Bozeman to the start of the Madison range, follow the ridge, bag mt. Hilgard (the tallest), descend to avalanche lake, and hike out the following morning. Roughly 27 miles total and a 3 day weekend to complete it in what could go wrong?

As we passed Big Sky the smoke we had noticed earlier was only thickening and some doubts began to spread around the car. Bush wacking and ridge scrambling in heavy smoke sounded both unpleasant as well as rather damaging to our lungs.

We quickly tabled our plan to hike into avalanch lake that evening, bag Hilgard the following day and hike abck out after that. Conveniently we had just passed red cliff campground, home to a climbing wall on the list so we turned around and had a wonderful afternoon of scaling the picturesque red sandstone walls.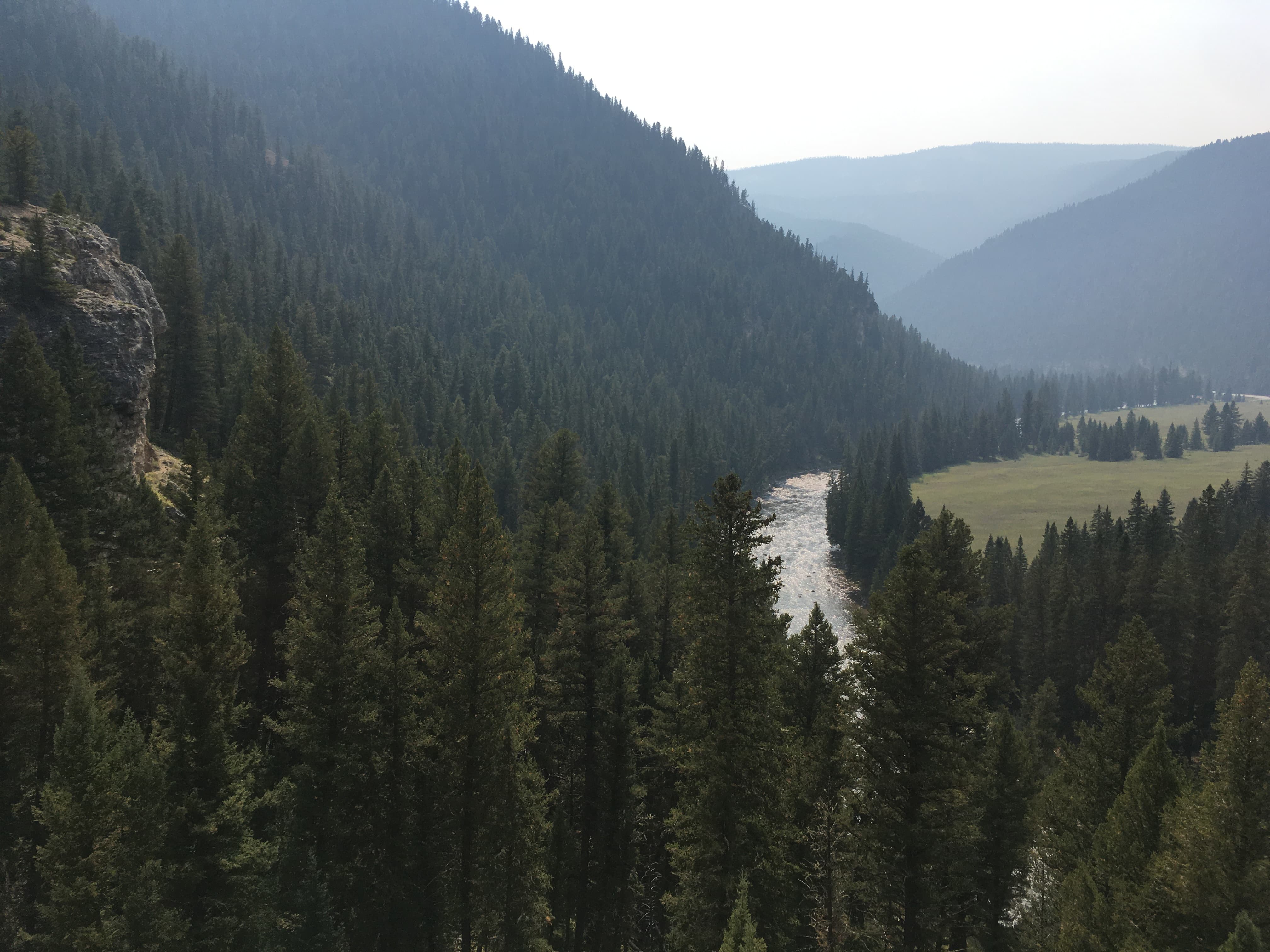 The five and half mile hike was easy enough, accompanied by the shaking of the macaroni rhythmically counting out each step. Arriving well after sunset we cooked two boxes and turned in for the evening. Waking up to dasling sunshine and the thin air at 9000' we eat the leftover congealed noodles and readied ourselves for the journey to the peak.

Oscar, Marty and myself had a rough idea of the direction and knew there was a ridgeline between our camp and the target. We figured it couldn't be too bad. Gaining a good viewpoint atop a rocky hilltop in the valley we scouted the safest route out of the valley. Along the way we saw a number of goats (or sheep, still don't know) until climbing a mix of scree and dirt tenuous held together by wind battered grass we gained the first ridge.

A relatively open expanse featuring a wide variety of lichens of all colors, we kept plotting our course forward. Following a goat path we made good time traversing the treacherous terrain. Eventually we where presented with a wonderful view of our target peak.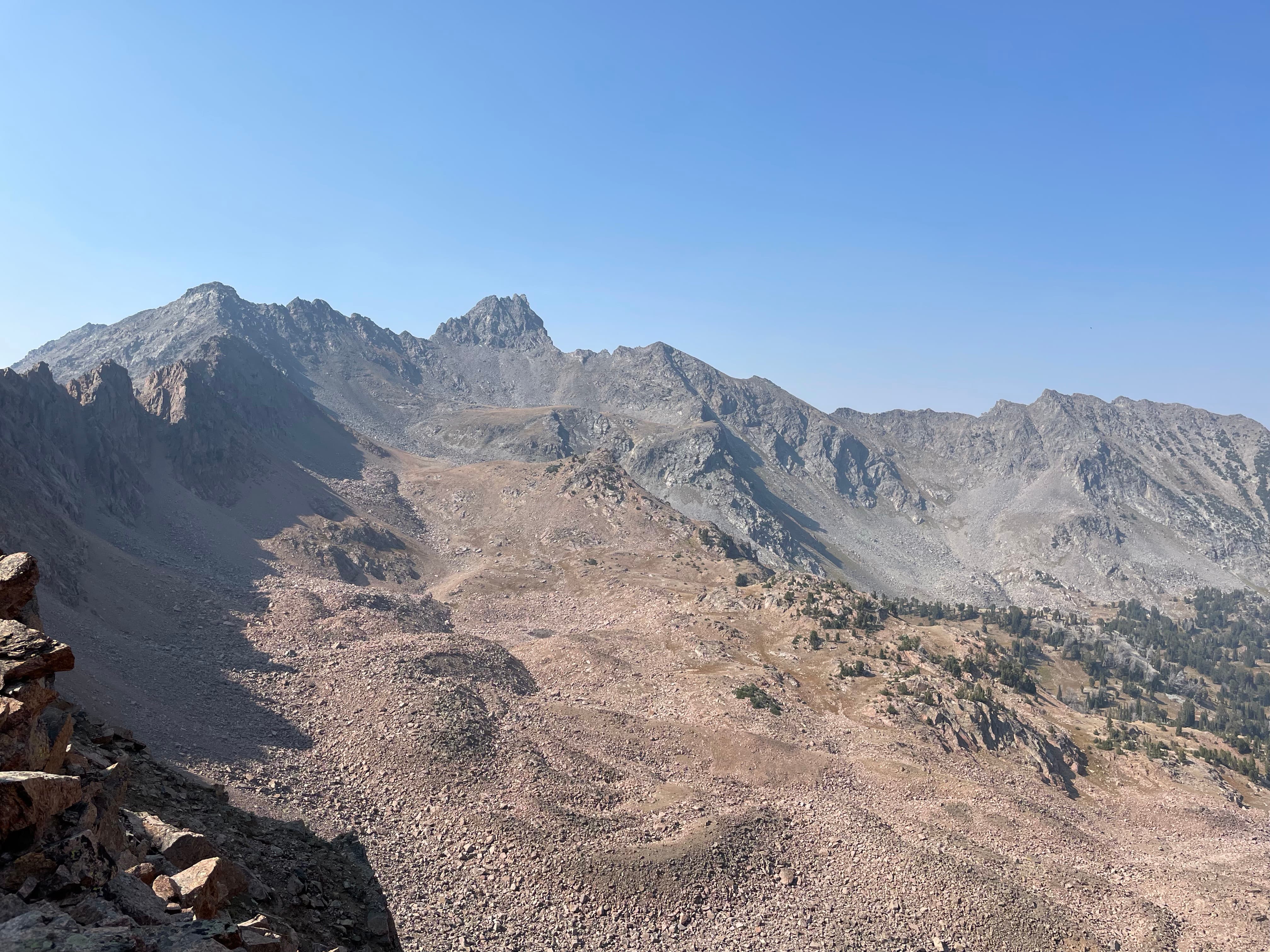 Continuing to follow the ridge we soon found it impassable, and our only option to descend into the valley far below and make our approach that way. Navigateing the steep shouts prone to loose rocks spontaneously causing small slides was no easy task. We each choose our own way down to avoid launching unwanted debris at one another. Eventually through a combination of careful downclimbing, well placed jumps and a fair amount of surfing down the sandy rocky terrain we all arrived safely on the valley floor.

Stopping for our first snack break we greedly broke open our trail mix and enjoyed the clashing combination of flavors. After emptying our shoes of rocks, we began bounding across the larger boulders making fantastic time. Picking our way through massive rock deposits we found a small pocket of ice nestled away, perhaps all that was left of the glaciers that once dominated this terrain. Moving ever onwards and upwards we arrived at the base of Mt. Hilgard and were astonished by its imposing rugged rock faces and sheer height.

Nevertheless we pushed upward, what started as a easy hike soon turned into a full-on scramble before eventually evolving into proper class 3 climbing at times. Guiding each other up, pointing out loose rocks and solid hands, we eventually summited and were presented with an astounding view of the Madison range.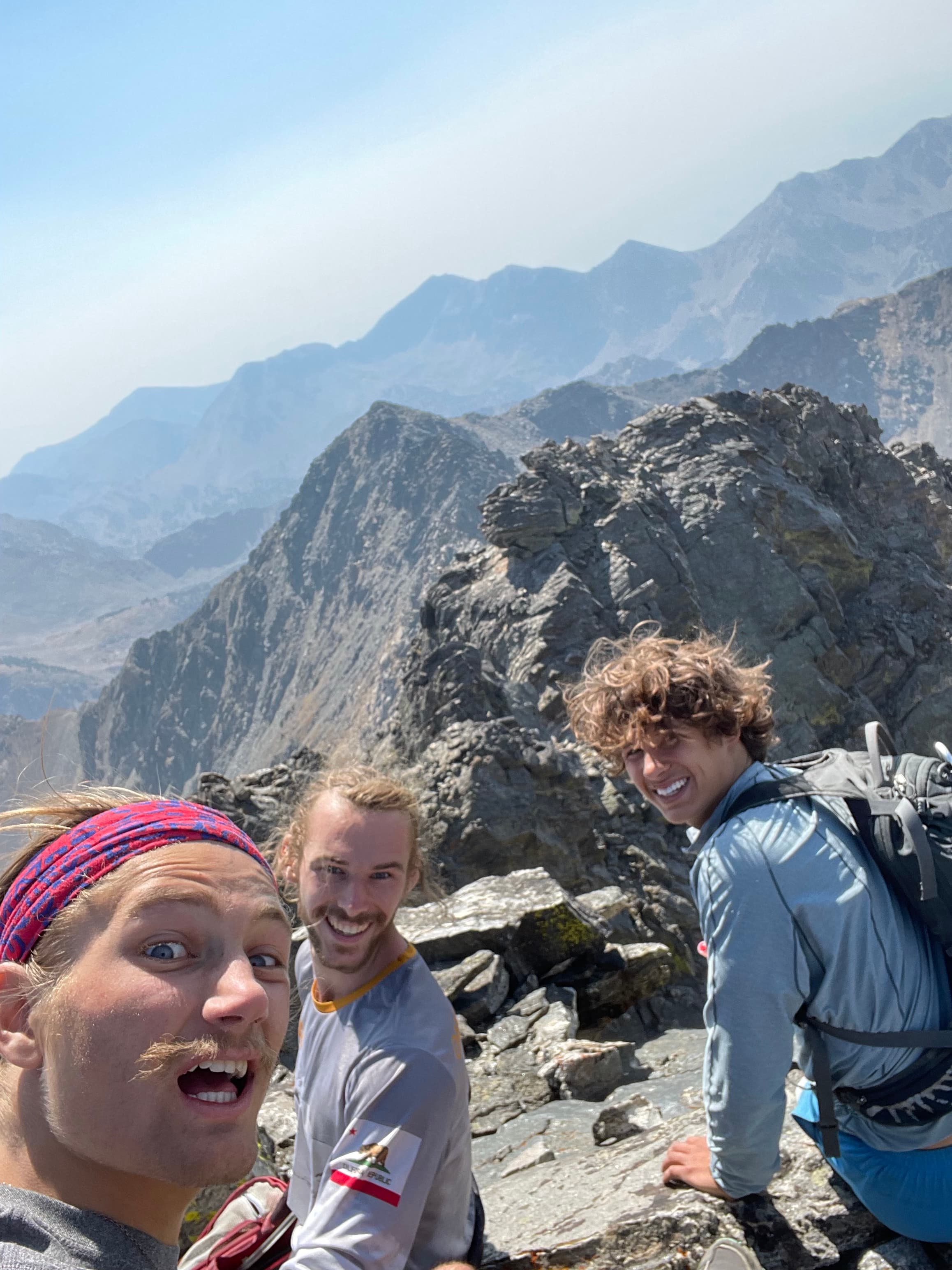 With a long descent back into the adjacent valley and another ridge to once again cross we wasted no time on the peak(11330') and began carefully downclimbing. We Spent the best part of an hour exploring the lake we had spied previously from our lofty vantage point. Oscar with no abash stripped down and jumped into the extremely frigid snow melt-fed waters. Soon after Marty and then I followed suit before settling down for trail mix part two. The return journey to avalanche lake was uneventful other than surfing down the scree at rapid pace and gaining the odd scrape here and there.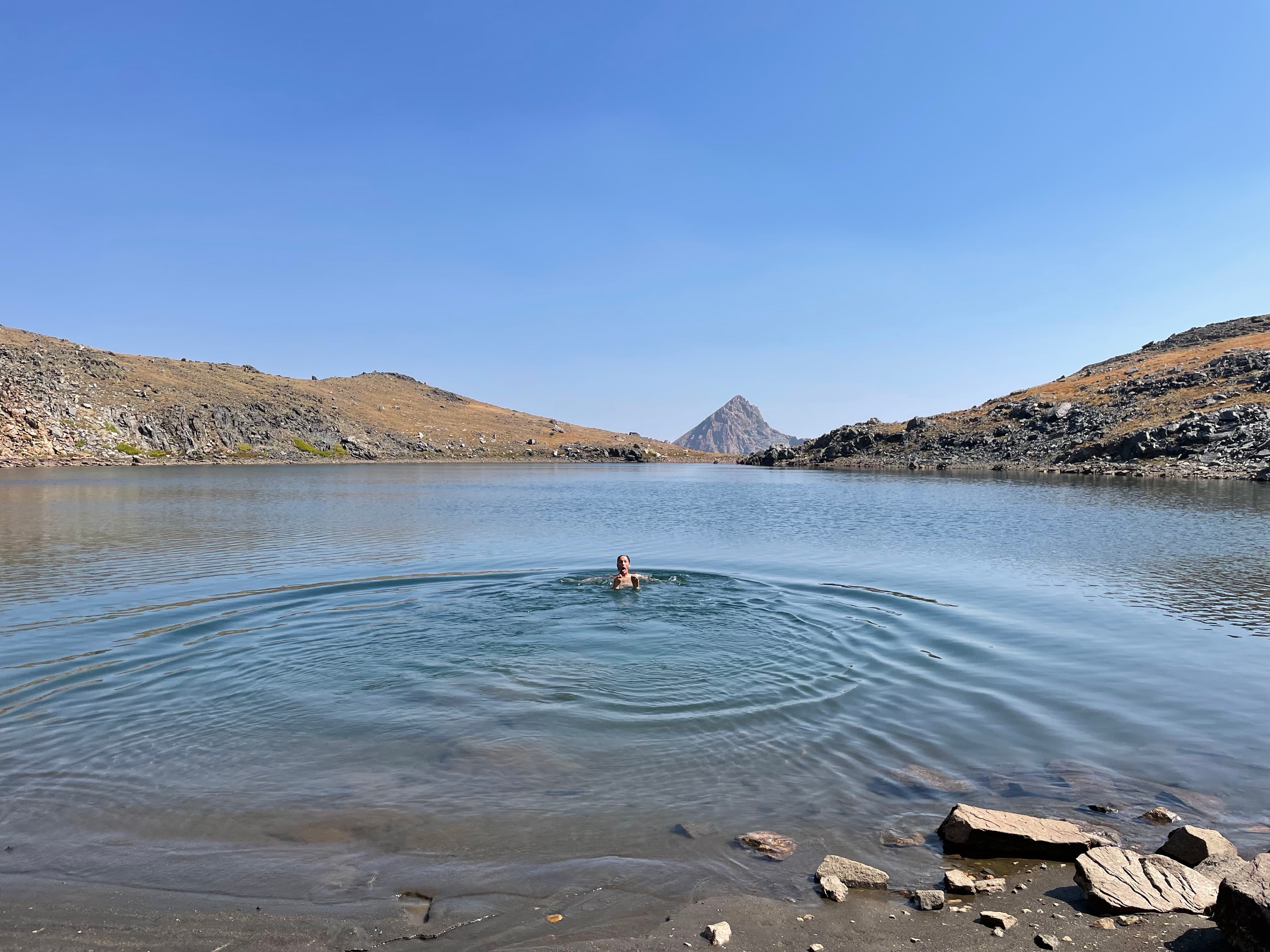 While the air was still quite smoky it certainly was a far better way to experience the outdoors than slogging through Madisons given the unfortunate conditions.